Canoe in the gorges of Ardèche (France)

This winding river full of diversity by it's rich landscape is, without doubt, the ideal site for nature lovers. It's a favourite spot for a holiday combining sport and leisure.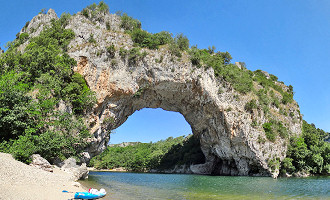 Canoeing is an outdoor sport that can be practiced alone, in couples, families, or in groups. You can choose an afternoon trip, or an expedition lasting several days. Bivouac with friends, or go for a stroll… with Les Argonautes, canoe rental on the Ardeche, you will have the opportunity to live this adventure close to nature. From sandy beaches to rapids, come and discover the many unforgettable pleasures of a trip down the river Ardeche.
Don't forget to book your activity.


---
The Argonautes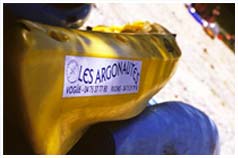 It's 2 DEPARTURE POINTS (indicated in the Hitch-hiker's Guide)… VOGÜÉ and RUOMS. With all three situated on the Ardeche river bank, this enables us to offer you various courses adapted to your personal choice, going from Vogüé down to Sauze, passing through the fabulous Ardeche Canyons, the most visited nature site in Europe.